Frames and Custom Displays
Creating a truly custom frame for that special piece of art is something we can help you with. We certainly don't intend to compete with 'Framing Shops' that do nothing but make frames. But we can do things those shops can't or won't do. We have access to all sorts of exotic wood species, as well as the equipment and talent to incorporate special joinery and other refinements.
Here's an example...a frame made from Curly-Wormy Maple, with Purple Heartwood dovetail keys in all four mitered corners. The keys add visual appeal, as well as reinforcing the joint.
In addition to traditional 'frames', we can also create unique displays for that 'special item' that you want to be kept out for everyone to see, yet remain protected.
Here's an example of a display case that we were commissioned to create to house a collector edition football helmet. The case was built using unique dovetail post corners in walnut over curly maple. The helmet sits on a bed of velvet, is lit from above, and at the flip of a switch rotates to show off all sides!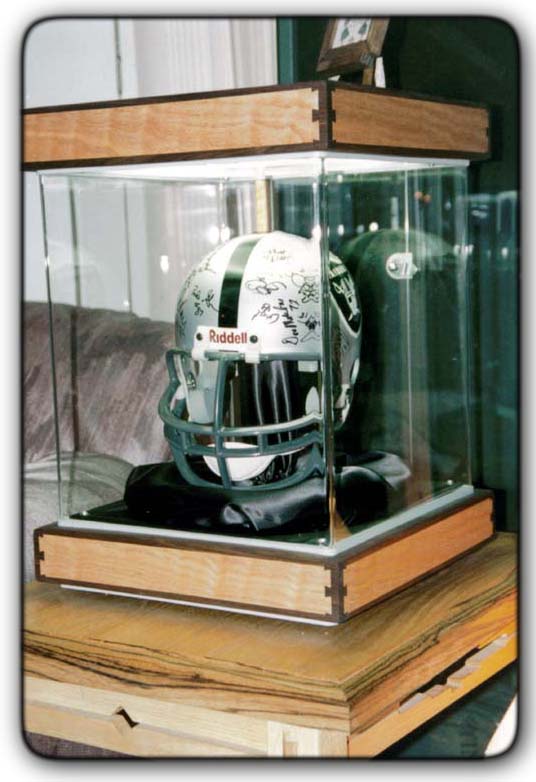 Here's a close-up of the dovetail post corners.