Fishing Tackle and Rod Stand
Anyone serious about fishing probably has tackle and rods scattered all over. Trying to find that new spool of braided line you bought a while back usually means searching the garage, the den, the truck, and then finally remembering that you left it out on the boat!
Here's our solution...a custom designed rod and tackle organizer:
This particular unit was built out of solid white oak (no plywood), and scaled to accommodate our personal collection of gear. It holds up to 27 rods, has two large drawers and space below the drawers to hold several tackle boxes.
A similar version can be built to suit any size/space/gear requirement: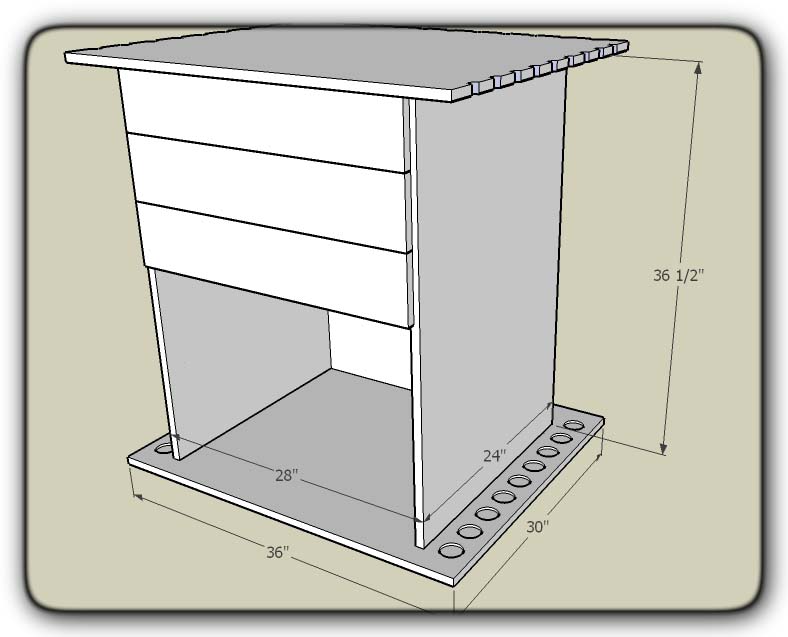 (The design was changed during the build, since we decided to have two large drawers rather than three smaller ones. The drawing was never corrected after the build.)
The two drawers are built using through dovetail construction, and are mounted using heavy duty, full extension, ball bearing slides:
Keeping with the fishing theme, the drawer pulls are lathe turned acrylic bottle stoppers with fly-fishing flies embedded in them:
In additional to spring loaded clamps firmly holding the rods, all rod butts are gently supported in recessed holes in the base that have been lined in cork for protection: