Liquor and Wine Hutch
This piece was built to match an existing set of kitchen cabinets. It sits in an alcove just off the kitchen, next to the pantry door. The requirement was to house liquor and wine bottles, as well as provide convenient storage below for overflow kitchen appliances.
As with almost all projects, detailed CAD drawings were created. This was the first proposed design. The wine bottle columns were partially housed inside the upper cabinet.
Here's the final approved design. The wine bottle columns are fully exposed, and the doors were shrunken and modified to remove the center stile.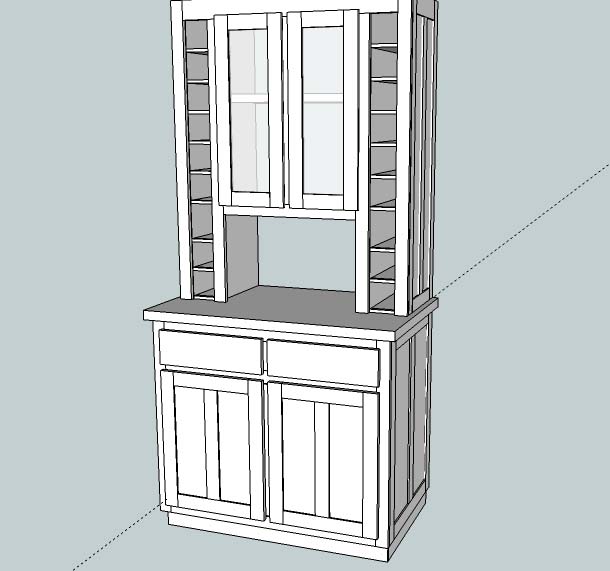 The lower cabinet was built, including two drawers on top, and two full-width pullouts below, all with full-extension ball bearing slides. Both side panels of the cabinet house a pair of book matched panels.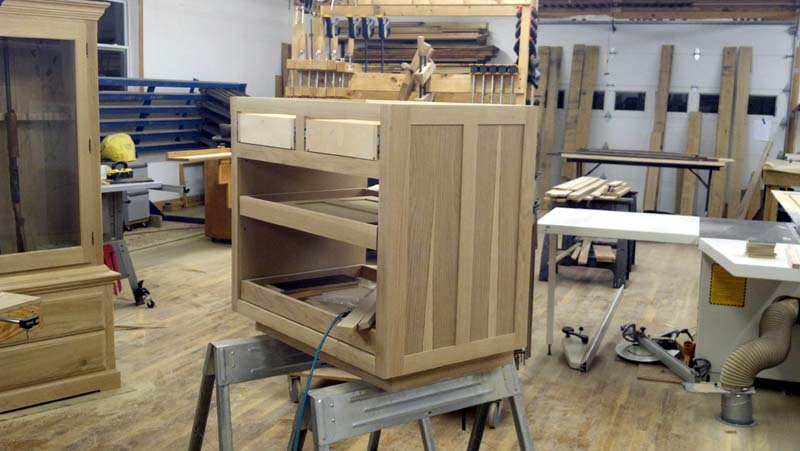 With the lower cabinet almost complete, the two columns that will house wine bottles are built, sprayed with black lacquer, then faced with white oak. A pair of reinforced shelves and a face frame are then built and attached, turning the two columns into the upper cabinet.
To help support the weight of the upper cabinet and its contents, a two inch thick solid rock maple top is constructed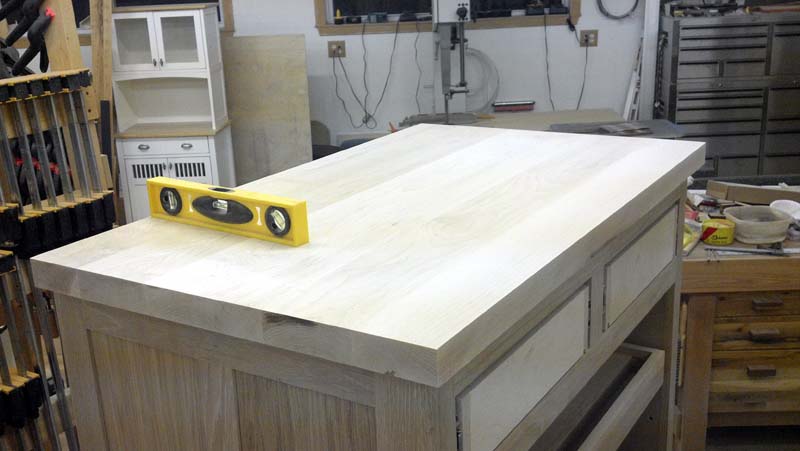 Doors and drawer fronts are made and fitted for the lower cabinet. The rock maple top is sprayed with black lacquer to match the dark slate of the existing kitchen counters, and then the entire lower assembly is sprayed with multiple coats of lacquer.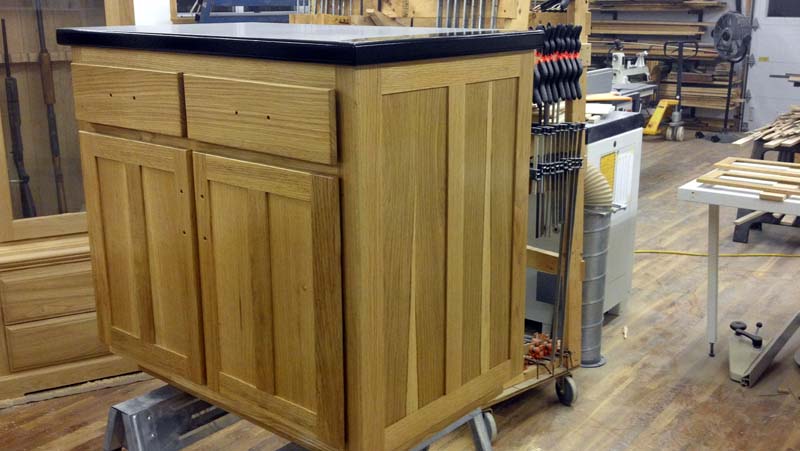 A set of book matched end panels are made and fitted to the upper cabinet. It then gets the same sprayed lacquer finish as the lower cabinet.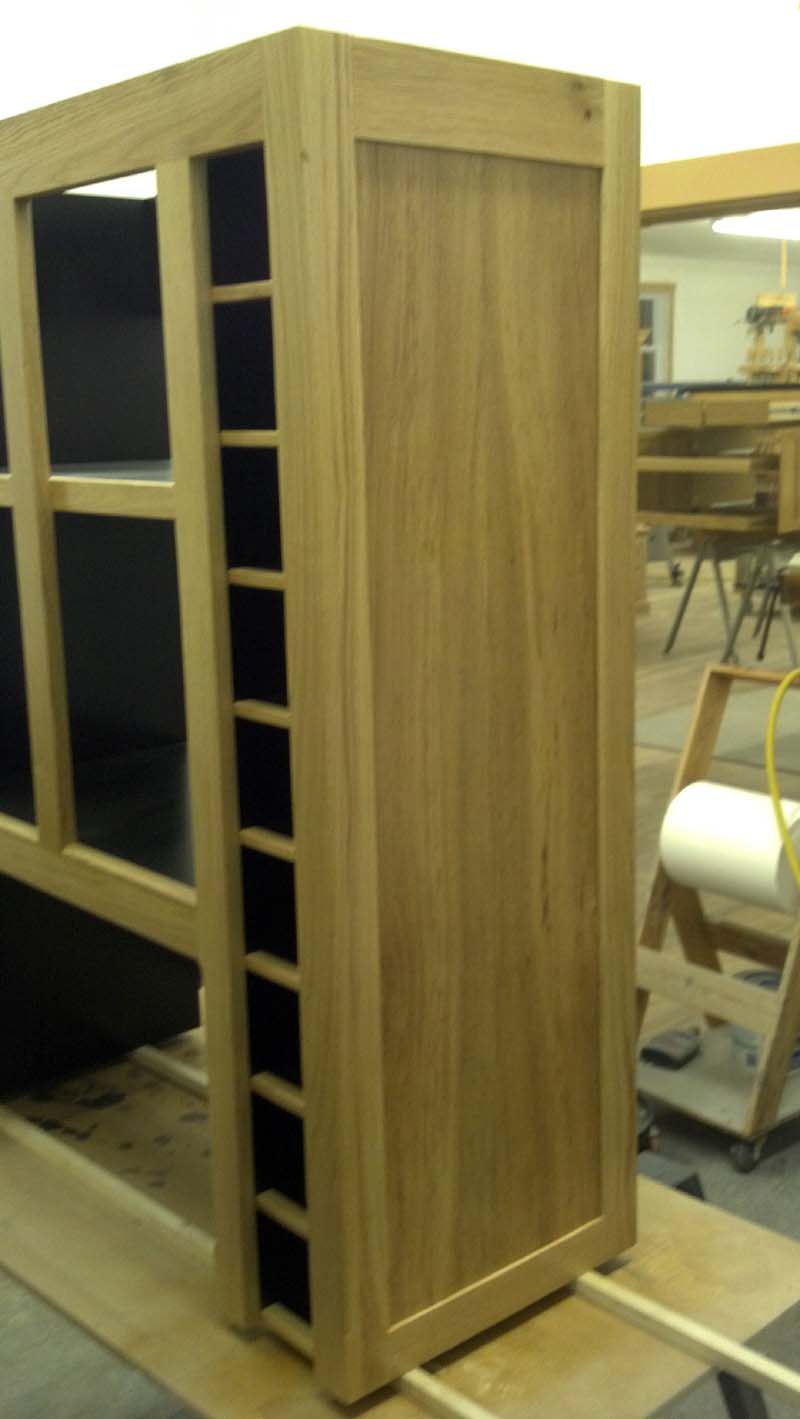 The next requirement to be met was to light the interior of the upper cabinet. This was accomplished using low voltage Warm White LED strip lights. The strips come on a roll, can be cut to length, are backed with 3M peel-and-stick adhesive, and are extremely energy efficient.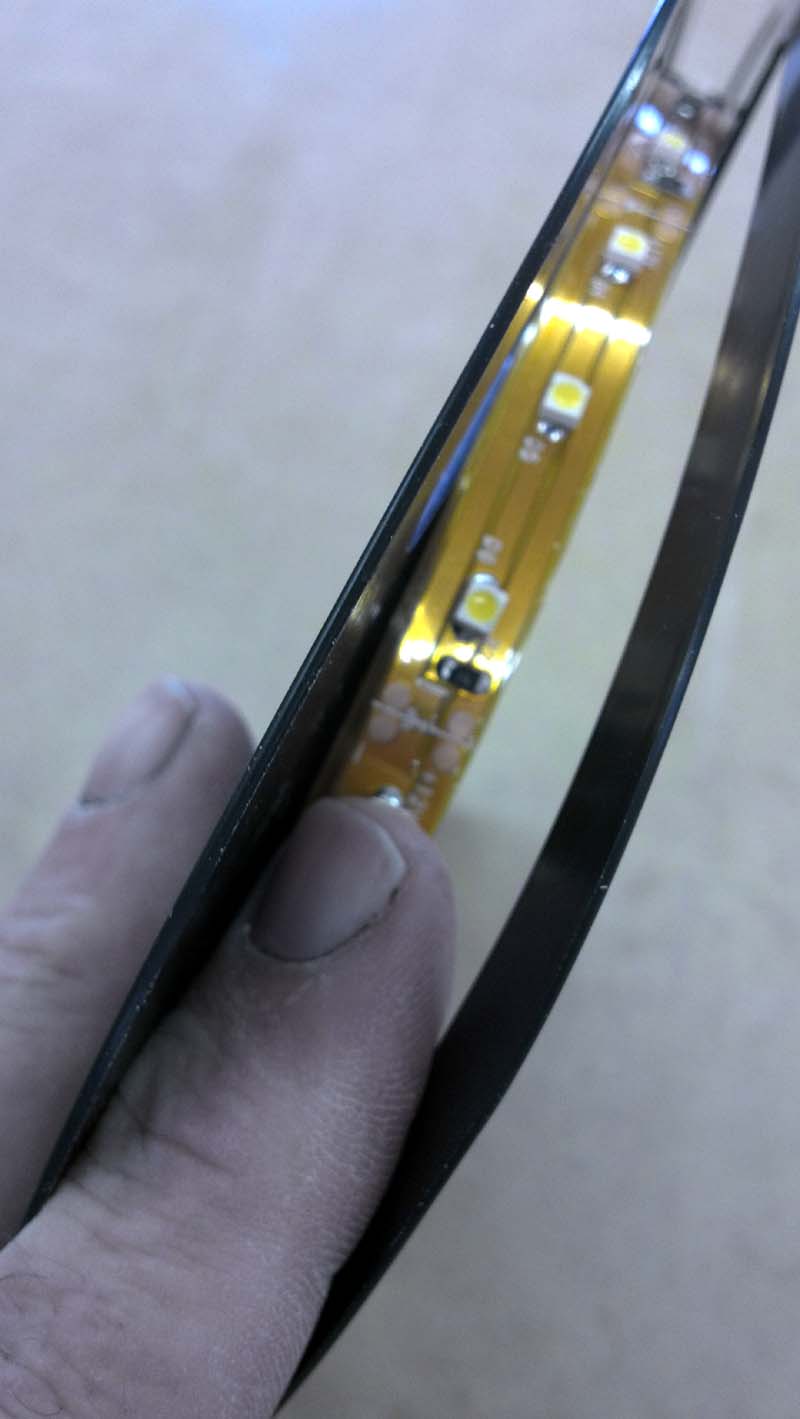 Strips of LEDs were cut to length and installed on the inside of each of the three compartments of the upper cabinet. Then a PWM dimmer was wired into the circuit and mounted under the lower shelf of the upper cabinet.
Since these LEDs are low voltage (12V DC), a transformer is required to power them. To house the transformer out of sight yet accessible, a small vented compartment was created on the top of the upper cabinet. The transformer, as well as all the wiring, can be easily serviced in the future if required.
Here's the end result of the lighting. These cost effective LEDs will surely be finding their way into more of our projects.