Granite and Oak Coffee Table
A client came to us with a special request for a coffee table. They had a large piece of granite that a family member had given them. They wanted to see if we could incorporate it into a simple oak coffee table. Here's the finished table in Curly Red Oak, housing the client's piece of Granite.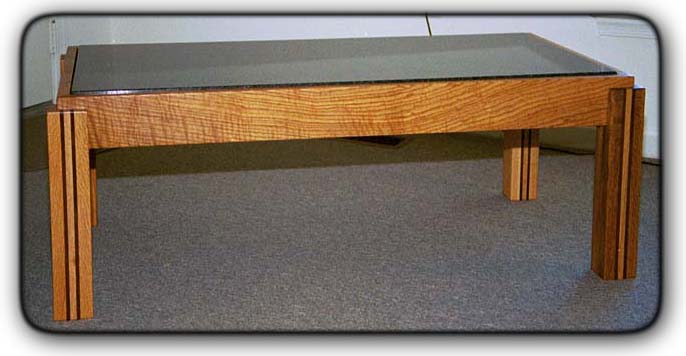 Once we had the design they liked and approved, they threw us a curve. They wanted a drawer to be included in the design. But...they wanted the drawer to be hidden from sight unless it was open.
Here's the table with the drawer dropped in the 'about to open' position.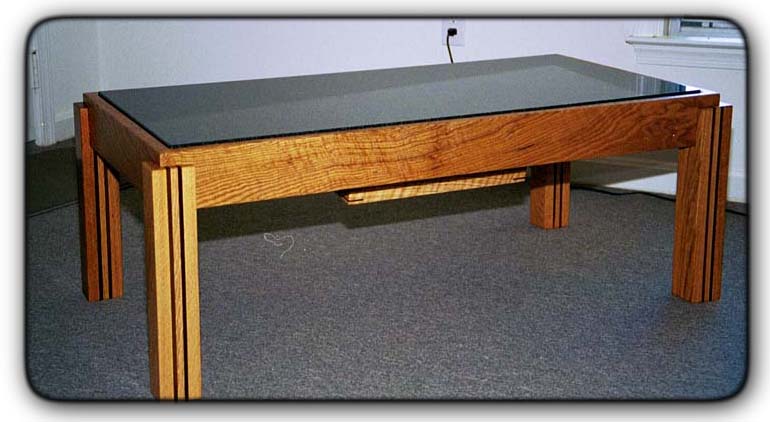 Here's a close-up showing the drawer detail. It was made from Curly White Oak with Walnut splines reinforcing the mitered corners. The drawer moves on a pair of full-extension slides, allowing the client to access the entire interior of the drawer. Oh, and the drawer locks closed as well.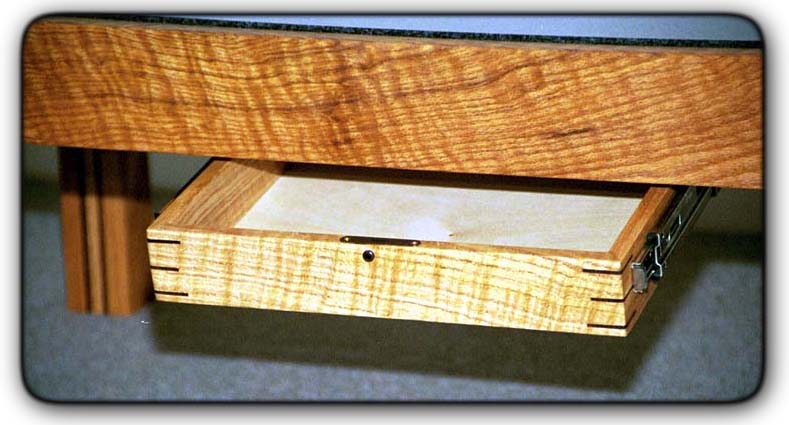 And finally, here's a close-up showing one of the legs which were created by laminating Red and White Oak, along with strips of Walnut.