Solid Cherry Sofa Table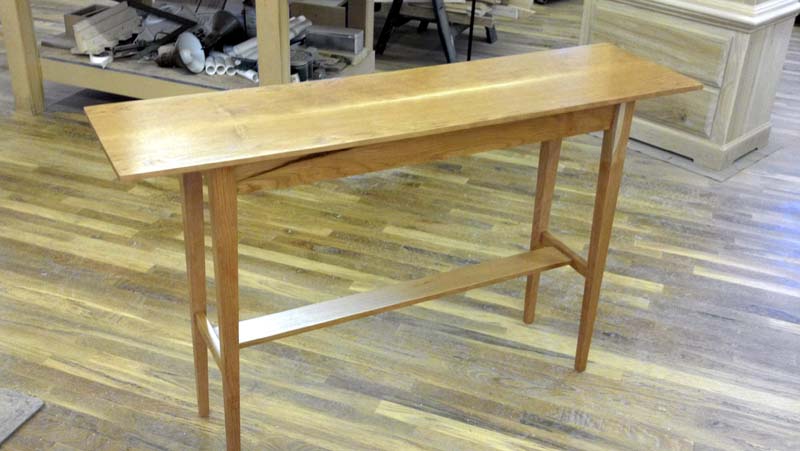 When a delivery of thick cherry lumber destined for cutting boards arrived at the shop, one piece stood out from the stack. In addition to some nice 'curly' figure, it had a small stripe of much lighter sap wood along one edge, as well as some mineral staining. This board was set aside while the remainder were made into cutting boards.
This elegant sofa table is what was hiding in that board...
The section of the board with the sap wood was split down the middle and book-matched for the top. For strength and stability, the tapered legs are attached to the apron using mortise and tenon construction. The small shelf underneath is attached using 'through' mortise and tenon construction to add a little visual interest.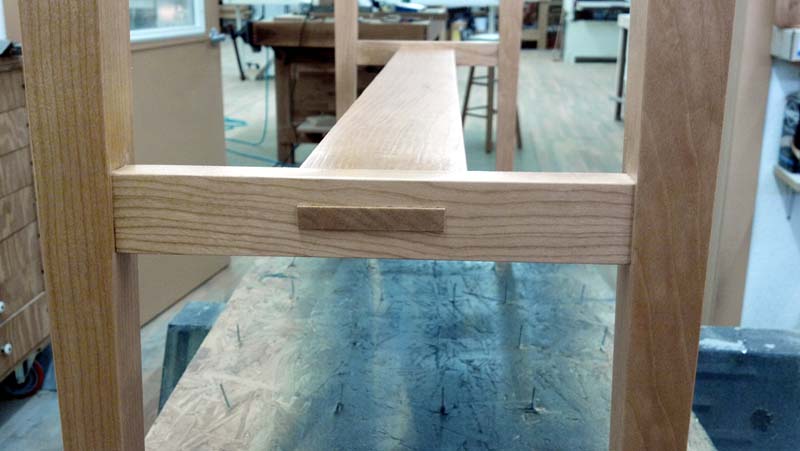 As with all our solid wood tables, the top is attached to the base using wooden 'buttons' that are set into dadoes that are cut along the top inside edge of the apron. This allows for the seasonal changes in humidity that will cause the top to move.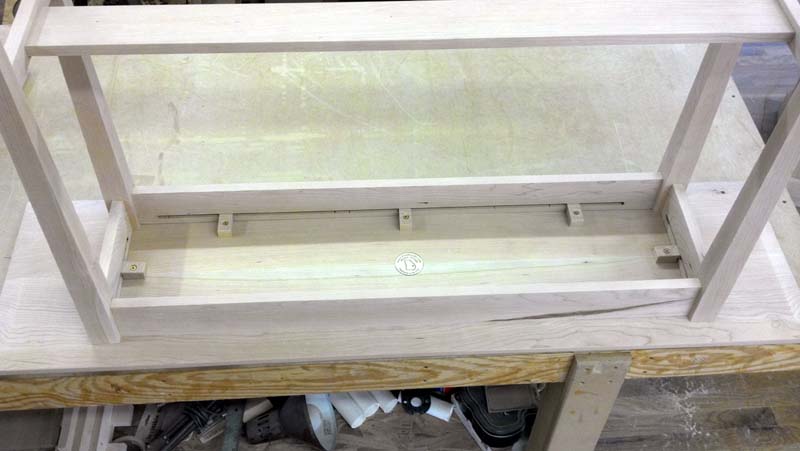 The table is finished with several coats of sprayed lacquer, followed by several hours in the hot Georgia sun. Since cherry is one of the photo-reactive species, it darkens nicely and will continue to do so over time.