Pair of Curly Maple and Walnut Chiffoniers
A Chiffonier is roughly defined as: "a tall elegant chest of drawers".Here's a pair that are built using dovetail construction for both the cases and the drawers.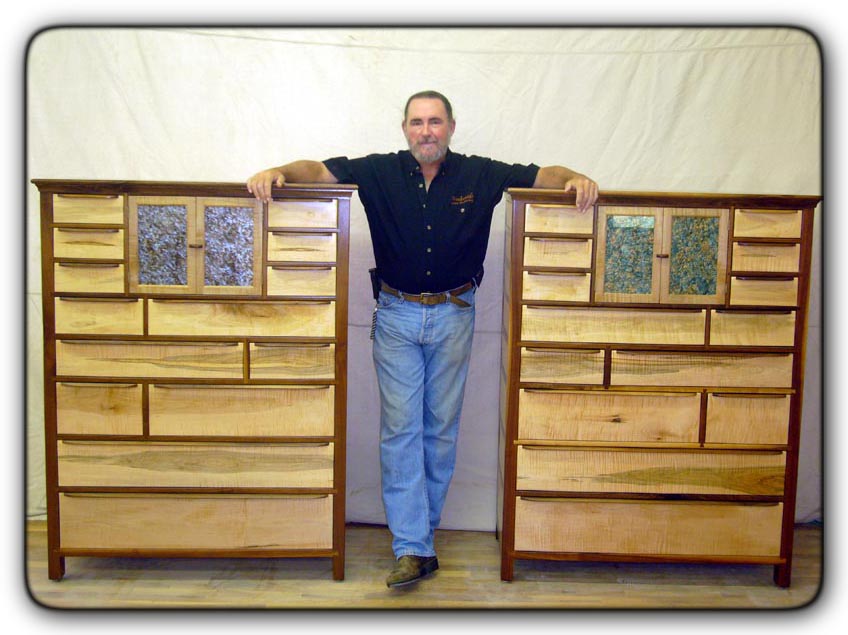 Each Chiffonier contains fourteen drawers. The drawers are constructed using half-blind and through dovetail joinery. The number of dovetails, as well as the spacing between them, increases as the drawers get progressively larger towards the bottom.
Full width walnut pulls are set into dadoes atop each drawer. The pulls have a finger-recess routed on the underside to allow for ease of use.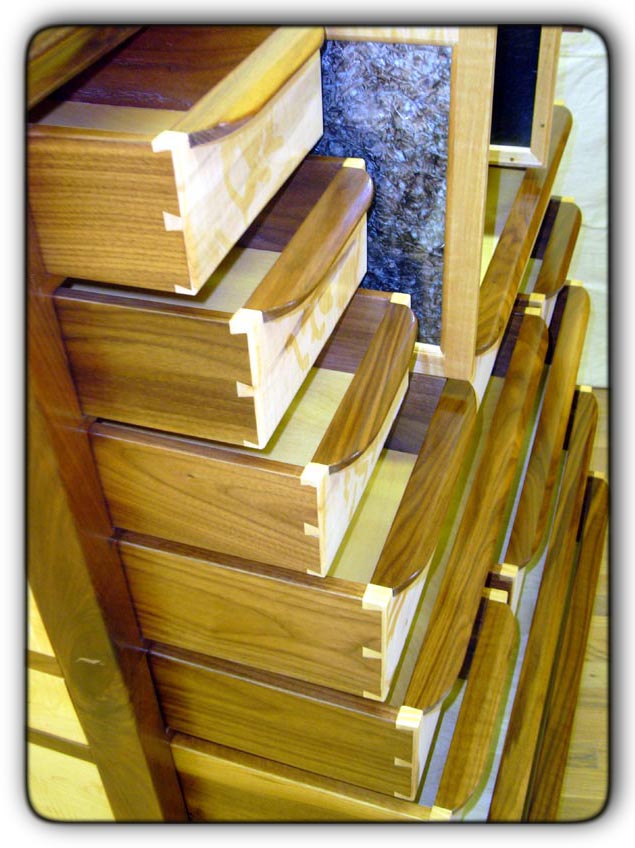 In addition to the fourteen drawers, each Chiffonier has a pair of doors that conceal additional storage. The doors, constructed using traditional cope-and-stick joinery, house Van Gogh Art Glass panels. The doors on the left house Van Gogh Bluegreen Champagne glass. The doors on the right house Van Gogh Silver Champagne glass.
When closed, the doors are held in position by rare earth magnets that are imbedded in both the inside top corners of each door, as well as into the walnut 'stop' in the top center of each storage compartment.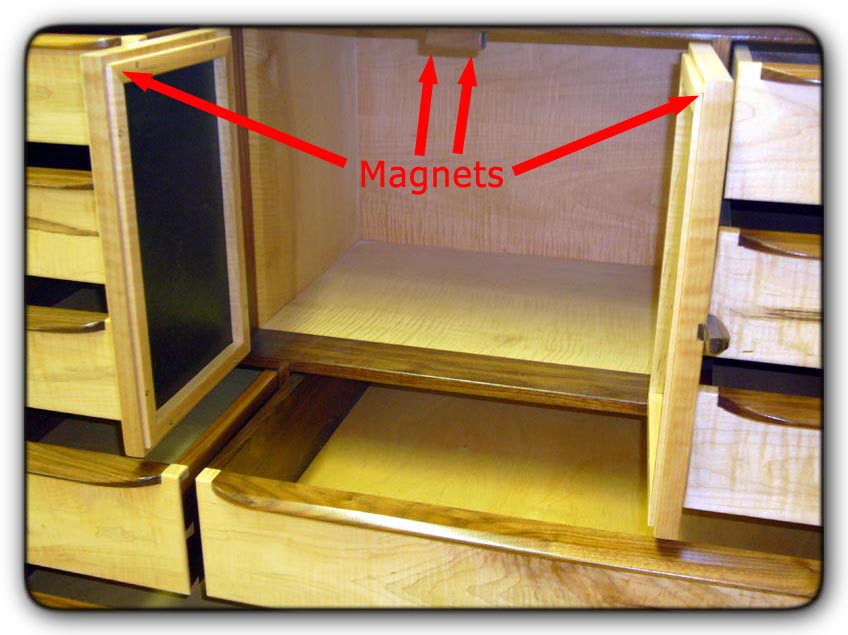 The one aspect of these pieces that isn't clearly conveyed in any of these photos is the iridescent and striking three-dimensional appearance (technically referred to as "chatoyancy")of the curly maple used. Moving around these pieces presents the viewer with a constantly changing pattern in the grain of each drawer, door, and side panel.