Pantry Facelift
This project was done for a VERY SPECIAL CLIENT...my wife Denise!
Denise wasn't happy with the cheap plastic and flimsy wire shelving that came in the pantry of our new home. She let me know she wanted more substantial shelving on the rear wall, a nice shelf with a closet pole opposite the washer and dryer, and she wanted a full cabinet above the washer and dryer. Oh, and she also told me she wanted everything made from African Paduak (One of her favorite species of wood)!
Here's what the pantry looked like before we started: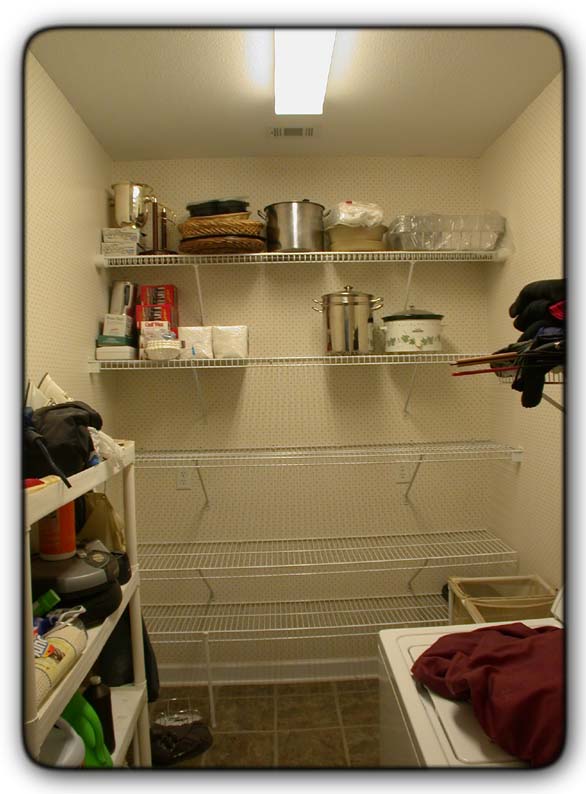 Once demolition was completed, it was time for some very stout shelving for the rear wall. Each shelf is made from 3/4&quot Medium Density Fiberboard (MDF), edge banded with a 4/4" piece of Paduak. The uprights that support the shelves are 4/4" Paduak, with blocks of Paduak glued and screwed in place to support the shelves.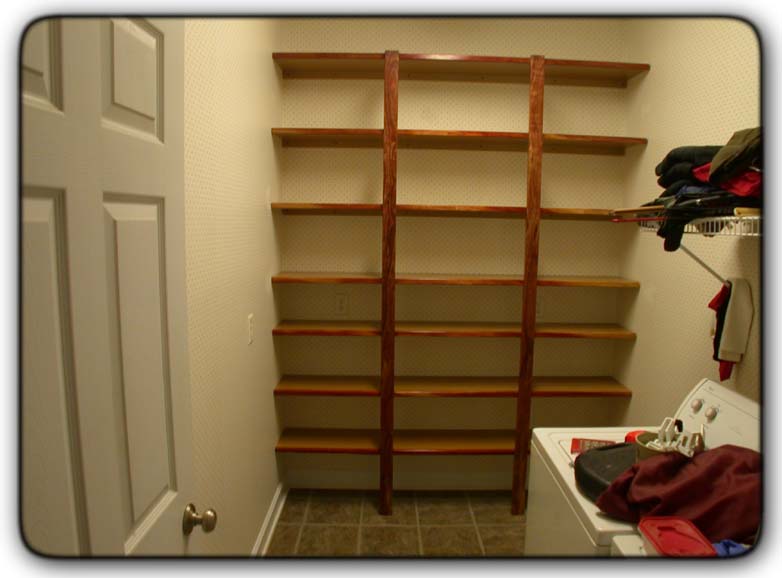 Next on Denise's list is a nice shelf opposite the washer and dryer.
Treating this project as I would any other client's project, I prepared CAD drawings of the proposed design for Denise to review. Here's the design she finally approved: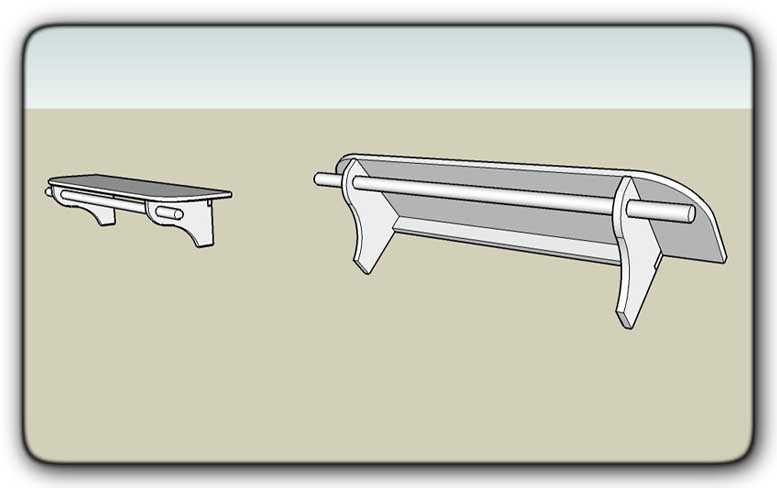 ...and here's the final product based on the approved design:
The final stage of the facelift was a cabinet for above the washer and dryer. Again, CAD drawings were presented to Denise for her approval. Here's the design and dimensions she decided on: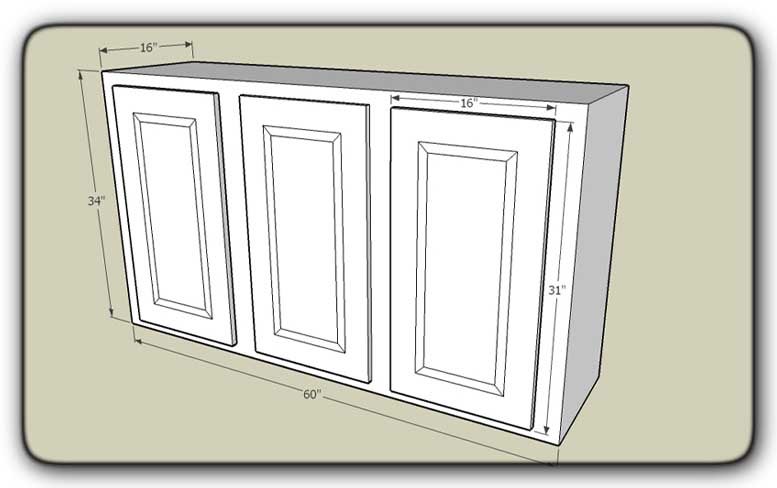 Per Denise's request, the cabinets are made from the same Paduak as the other pieces. But I added book-matched English Walnut Veneer raised panels to the doors.
With the construction phase of the facelift complete, it was time to put everything back in its new place!