Kitchen Design Mistake Corrected
A client came to us with an interesting challenge. When they had their kitchen built, the general contractor was told what was required for cabinetry, as well as exactly what appliances were going to be purchased and installed. In spite of providing all this information, our client's kitchen was installed with one major problem.

Their new refrigerator was installed up against the wall, preventing them from ever opening the french doors fully. And since they couldn't open the doors completely, they've never been able to open the crisper drawers!


(Click on any image for larger version)
| | |
| --- | --- |
| Before | After |
The solution to this was to dilemma was to move the refrigerator to the right. This meant having to build new, narrower upper and lower cabinets, and then filling the resulting gap with 'something'. It was decided that the 'something' would be a double-decker pullout spice cabinet!
The first step was to get accurate measurements of everything involved. Then it was time to remove the existing cabinets to the right of the refrigerator...the four door lower cabinet, and the three door upper cabinet. Removing the lower cabinet meant that the granite countertop had to be temporarily supported. (The cabinet above the refrigerator would be removed later for a slight modification and refinishing.)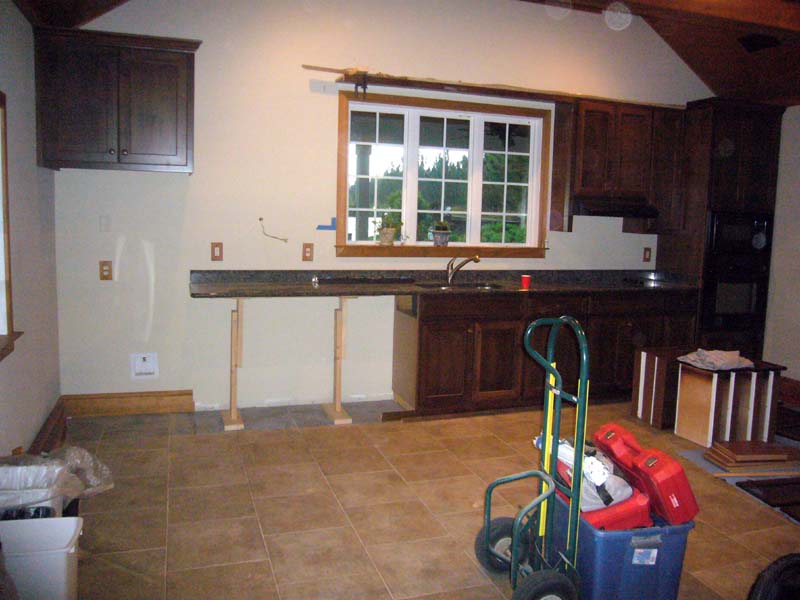 Once the demolition completed, it was time to build new cabinets. To keep costs down, we were able to re-use most of the doors, drawers, and pull-outs from the old cabinetry.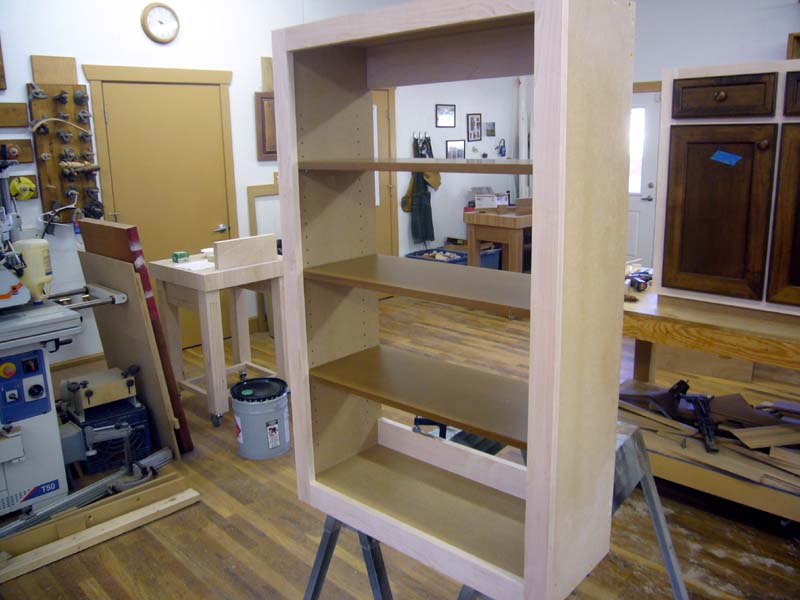 With the new replacement cabinets completed, it was time to design and build the (almost nine foot tall) spice cabinet.
All of the new cabinets, as well as the modified cabinet from over the refrigerator, were stained and lacquered to match the remaining existing cabinets.


With all the components finished, it was time to get them installed.
The last component of this project was getting the grainte countertop cut. We brought in the granite contractor that did the original installation. who was able to cleanly and quickly cut the granite.
All that was left was to slide in the refrigerator!