Chess board with storage
Curly Maple and Walnut combined to create a Chess/Checker Board with integral storage.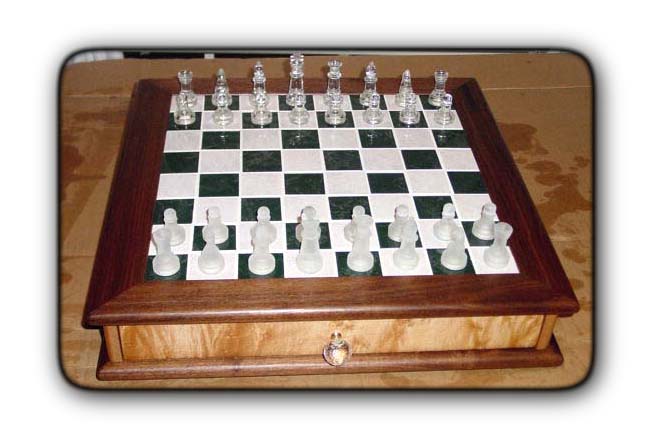 Matching glass checkers and chess pieces.
The velvet lined drawer was made to slide out from either side of the board. This allows each player to remove their pieces in turn...either chess pieces or checkers.