Kitchen Island with built-in Mixer Stand
Keep your big heavy KitchenAid mixer out of site but ready to use
(Click on any image for larger version)
As part of a kitchen mini-remodel for a client, (new countertops, paint, etc.), we were asked to build a stand-alone kitchen island. Our client wanted a place to store their infrequently used kitchen appliances that was convenient and easy to access.
This project involved a few challenges. We had to match the clients' existing cabinetry. The intended space where the island would be 'parked' was small. And, we needed to build in as much storage space as possible.
As with all our projects, the process began with some preliminary design ideas: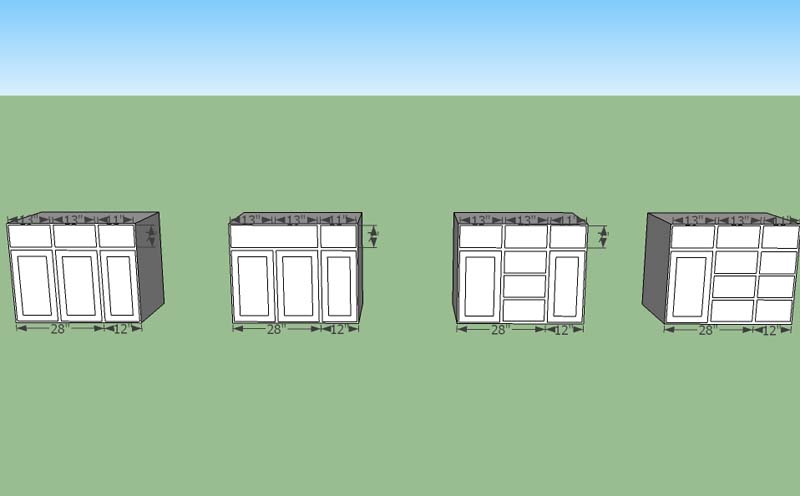 We needed to know the dimensions of the various appliances that would be stored in the island, so that we could size the various areas accordingly. It was during this conversation with the client that they mentioned their KitchenAid mixer. This large bulky appliance was used frequently, but our client said they would use it more frequently if it weren't so heavy and hard to move around.
We had the perfect solution for this dilemma! There's specialized hardware just for this purpose, so we modified the design to accommodate this hardware and reviewed it with our client. For them, the convenience of having their mixer readily available outweighed the loss of some additional storage.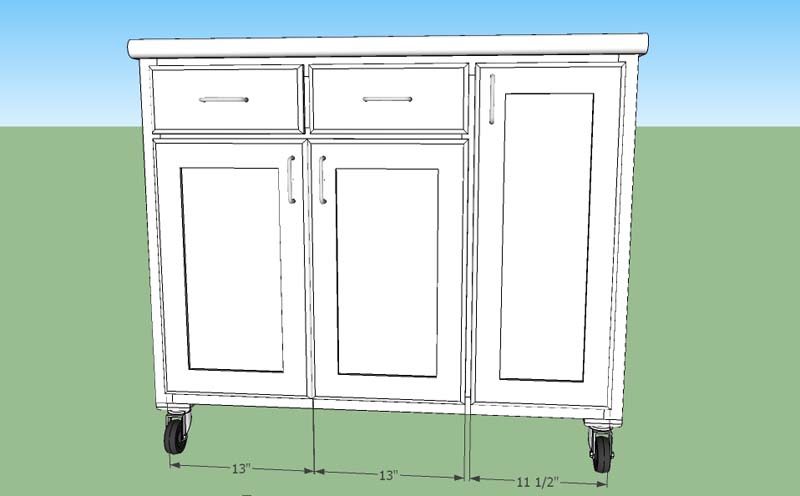 With design details approved by our client, construction began.Details include standard hardwood face-frame construction, full-extension heavy duty drawer slides for both the smaller drawers on top, as well as the appliance pull-outs below. The specialized mixer hardware is also fitted and installed.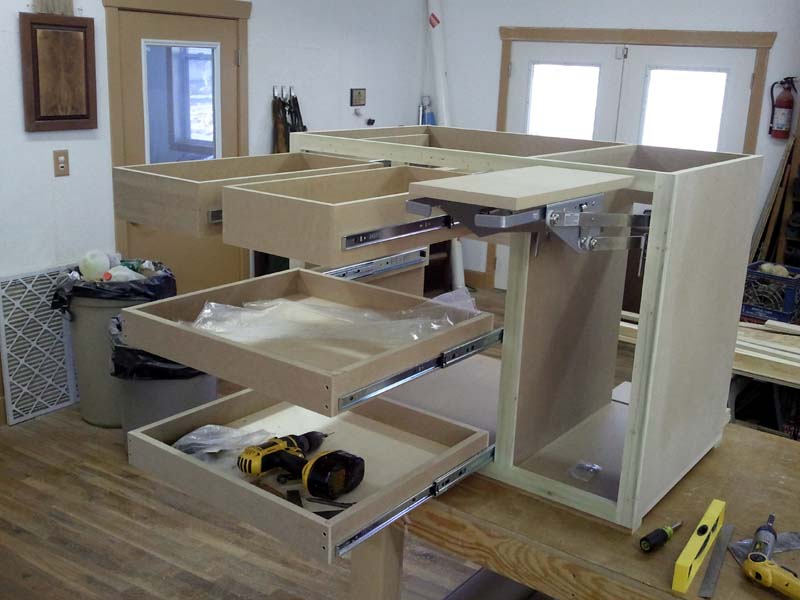 Even though this project would end up being painted to match the existing cabinetry, we used solid hardwood for the construction of the drawer fronts and doors. This makes for a more a durable and stable product:
With construction completed, it was time to move the island into the finishing room for paint.Since the clients' existing cabinetry was all hand painted, spraying the island (the much easier method), was not an option. It was time to call in our resident expert painter, Denise. She carefully brushed on several coats of the client provided paint, tipping out each coat to get the perfect effect:
While the island and parts were being painted, a proper platform for the mixer was designed and built. The platform was is constructed from an 1 1/4" thick lamination of hardwood for stability, and has an area routed out to match the bottom of the mixer. The result is a cradle that securely holds the mixer even through the most rigorous use: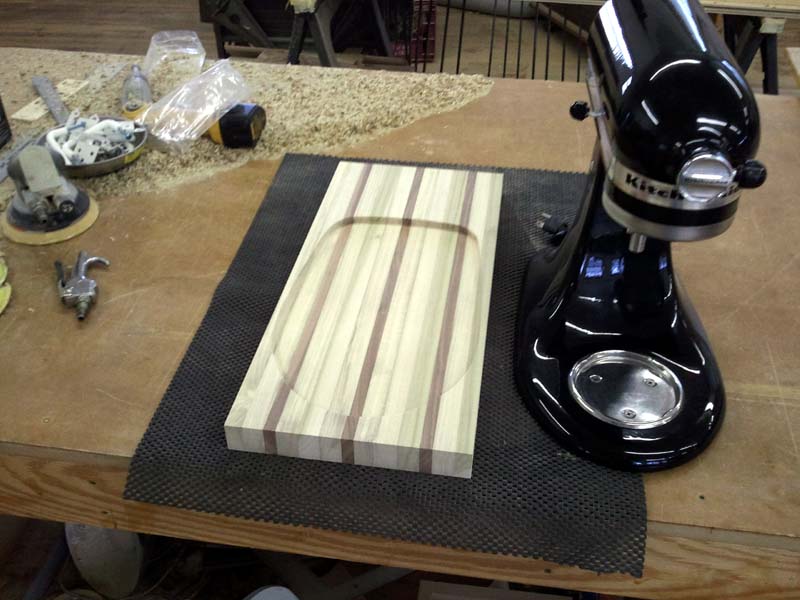 Once the island emerged from the finishing room and had all the hardware and parts re-installed, it was topped with a Formica top that we built to match the counter we installed during the mini-remodel. Here are shots of the finished product:
Here's the island in its new home.