Butcher Block End Grain Cutting Board Advantages...
Grain Orientation and Construction...
An END grain board is made up of short pieces of wood stood vertically, showing only the end of the boards: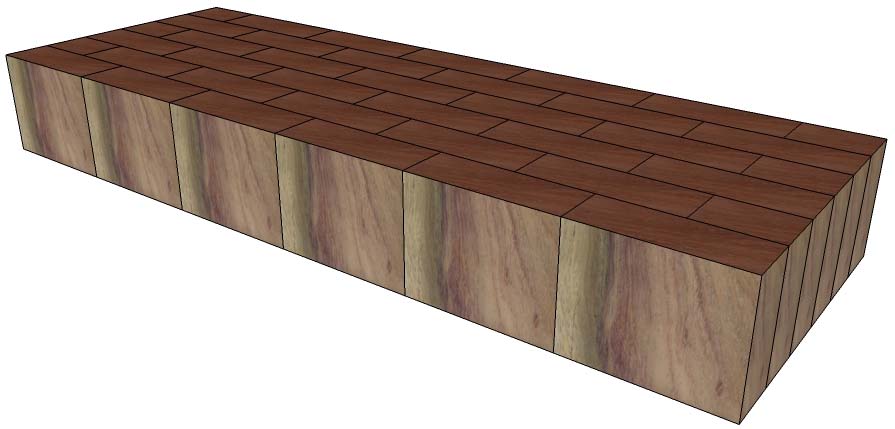 End grain construction requires more material and more labor than face/edge grain, but the benefits are, in our opinion, worth it.
- End grain boards are 8-10 times harder than face/edge grain boards.
- End grain boards are friendlier to your knives, since a knife slides between wood fibers instead of cutting through them. (Think of cutting into the end of a firm brush.) This results in less sharpening and wear of your knives
- End grain boards are more resilient and don't show knife marks as readily as face/edge grain boards
A FACE or EDGE grain board is made up of long strips of wood laid out horizontally showing either the face or the edge of the wood: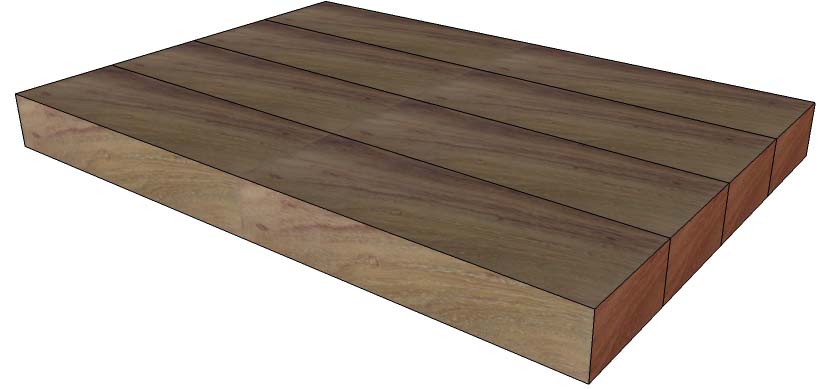 This method of construction is what is found on most inexpensive store-bought cutting boards. It requires less material and labor, but results in a cutting board that won't last nearly as long and that will show signs of use more readily as it ages.
Since end grain cutting boards are made up of little blocks of wood, their overall appearance will typically have a checkerboard pattern. For clients that prefer a more uniform appearance and are willing to give up the advantages of end grain construction, we will create face or edge grain cutting boards. Contact us directly and we will work with you to create whatever you have in mind.